Ingredients
A completely new skin feeling
Traditional Chinese Medicine has always been concerned with active ingredients from nature.
Health, well-being and balance
Health, well-being and balance
Its principles are successfully used in medicine as well as nutritional science and are invaluable in skin care.
The skin not only reflects physical health, but also emotional well-being and inner balance.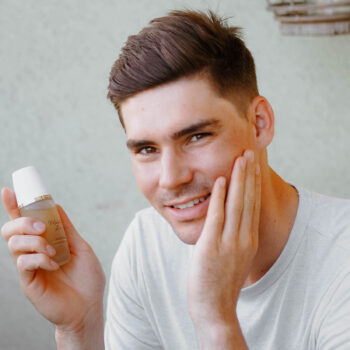 Skin and soul in harmony
Master Lin pampers skin and soul with particularly noble ingredients that are perfectly nourishing, appeal to all senses and ensure a completely new skin feel.
The purest fine gold, gently ground pearls and other handpicked extracts soothe and moisturize the skin, smooth and nourish it optimally and make the complexion shine. The skin is intensively nourished, strengthened and energized from the inside.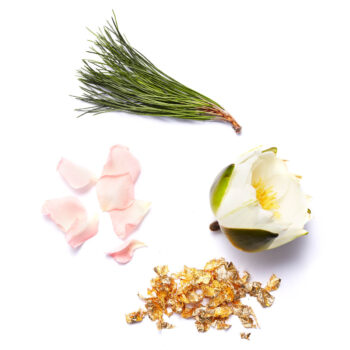 Master Lin Signature fragrance
Whether a care product touches the innermost being and becomes your personal favorite companion throughout the day is largely determined by its fragrance. A memorable aroma speaks to the heart, mind and senses in equal measure. It has been scientifically proven that humans associate smells with feelings: Smells provably stay in our minds longer than visual impressions. The knowledge of their unique effect on well-being and mood is of the utmost importance in the sensitive development of the Master Lin range.
All Master Lin products share a characteristic common base note. An unmistakable and unobtrusive fragrance – real, pure and sensual – that never gets boring and envelops its wearer for a long time. Rich plant extracts and exquisite essences turn every care ritual into an energizing experience: fresh tiger grass notes, elegant nuances of Damask rose and velvety spice tones combine to create a woody-exotic, warm scent that subtly refers to Asia and always provides valuable, grounded moments.
Aloe vera

Avocado

Bamboo

Bergamot

Dang Gui

Angelica

Fine gold

Lady's mantle

Ginseng

Goji

Pomegranate

Green tea

Ginger

Jambu

Jasmin

Chamellia

Chamomille

Pine

Lavender

Lotus

Menthol

Pearl

Reishi

Rose

Sandalwood

Soapwort

Liquorice root

Tigergrass

Clay

Water lily

WuZhuYu

Witch hazel

Cedarwood
Natural active ingredients are more familiar to the skin than synthetic ones and are much better absorbed. They are absorbed more quickly and leave less residue on the outer layer of the skin. When switching from conventional cosmetics to natural cosmetics, the skin should be allowed a period of 28 days to get used to it.