Our certifications
NATRUE seal of approval
As a quality-conscious company based in Austria, we attach great importance to verifiable quality standards.
Nature is capitalized
Therefore the Master Lin products are NATRUE certified. Our cosmetics are free of silicones, parabens, toxins and dangerous ingredients and are also cruelty-free.
The NATRUE seal of approval stands for comprehensive, certified natural cosmetics and guarantees the highest product quality, natural ingredients and environmentally friendly practices.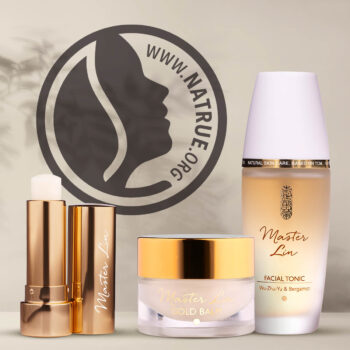 What does NATRUE certified natural cosmetics promise:
Free from parabens, mineral oils & silicones
Free of synthetic fragrances and dyes
No animal experiments according to the regulation of the European legislator
PGRpdiBjbGFzcz0idmlkZW8tY29udGFpbmVyIj48aWZyYW1lIHRpdGxlPSJOQVRSVUUgZXhwbGFpbmVkISIgd2lkdGg9IjY0MCIgaGVpZ2h0PSIzNjAiIHNyYz0iaHR0cHM6Ly93d3cueW91dHViZS1ub2Nvb2tpZS5jb20vZW1iZWQvOGVTRmFZMzlBZEU/ZmVhdHVyZT1vZW1iZWQmYW1wO3JlbD0wIiBmcmFtZWJvcmRlcj0iMCIgYWxsb3c9ImFjY2VsZXJvbWV0ZXI7IGF1dG9wbGF5OyBjbGlwYm9hcmQtd3JpdGU7IGVuY3J5cHRlZC1tZWRpYTsgZ3lyb3Njb3BlOyBwaWN0dXJlLWluLXBpY3R1cmU7IHdlYi1zaGFyZSIgYWxsb3dmdWxsc2NyZWVuPjwvaWZyYW1lPgo8L2Rpdj4=