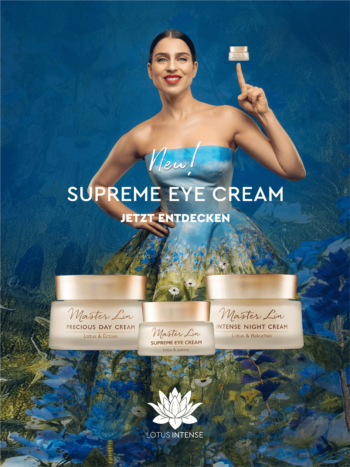 Supreme Eye Cream was developed to counteract the signs of aging around the eye area.
The natural ingredient, derived from the jasmine flower, strengthens the eye contours, lifts the eyelid and reduces drooping eyelids, while also reducing dark circles after just 14 days.
Another natural miracle ingredient in Supreme Eye Cream comes from Reishi mushroom, considered the number one TCM remedy, which increases skin elasticity, visibly reduces expression lines and rebalances the skin.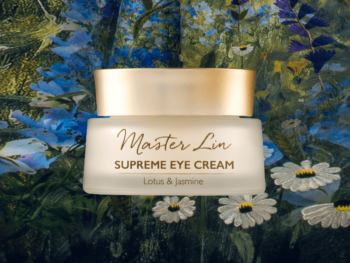 Active ingredient power from nature LOTUS INTENSE - RISE & SHINE BY NATURE

The innovative care products of the Lotus Intense line with natural ingredients such as lotus, bakuchiol, ectoin, reishi and high-quality oils activate the skin's youth programme
In traditional Chinese medicine, the lotus is said to have a calming and regenerating effect, as well as an astringent and thus skin-refining effect.
The rich textures are quickly absorbed, unfold their effect and leave the skin feeling supple and soft..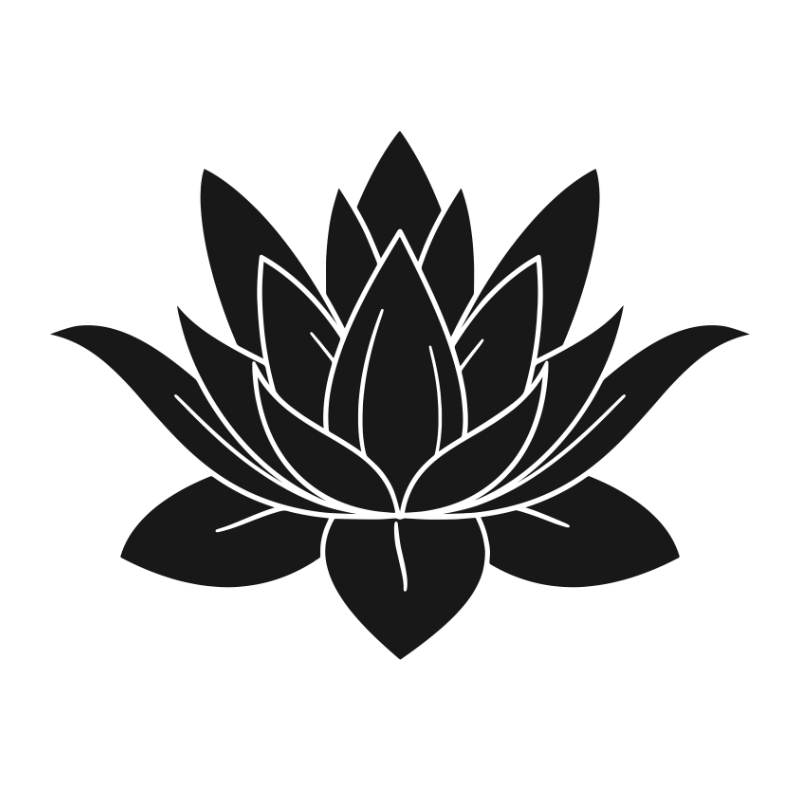 DISCOVER THE LOTUS INTENSE RANGE